Hushville is all about interactivity. We are excited that our campers and theme camps annually put on many events both for Hushvillian's and for the BRC population at large. and for those of you who are thinking of putting on a multi day event we can put your camp right on the street. So put on your thinking caps and GET INVOLVED…..our Events Team is waiting to hear from you.
Have a look at our 2023 Events calendar below and start planning your awesome offerings for 2024, we will open our calendar for submissions in the spring of 2024.
If you need help email events(at)hushville(dot)org
Our Event Spaces
Town Round
a 20 ft diameter shade structure and meeting place in the middle of our village, perfect for you to host your smaller events such as talks, massages, food gifting,demonstratons and more. Signage can be place on BRC street to direct people into your event. You can also advertise in the BRC 'what where when' booklet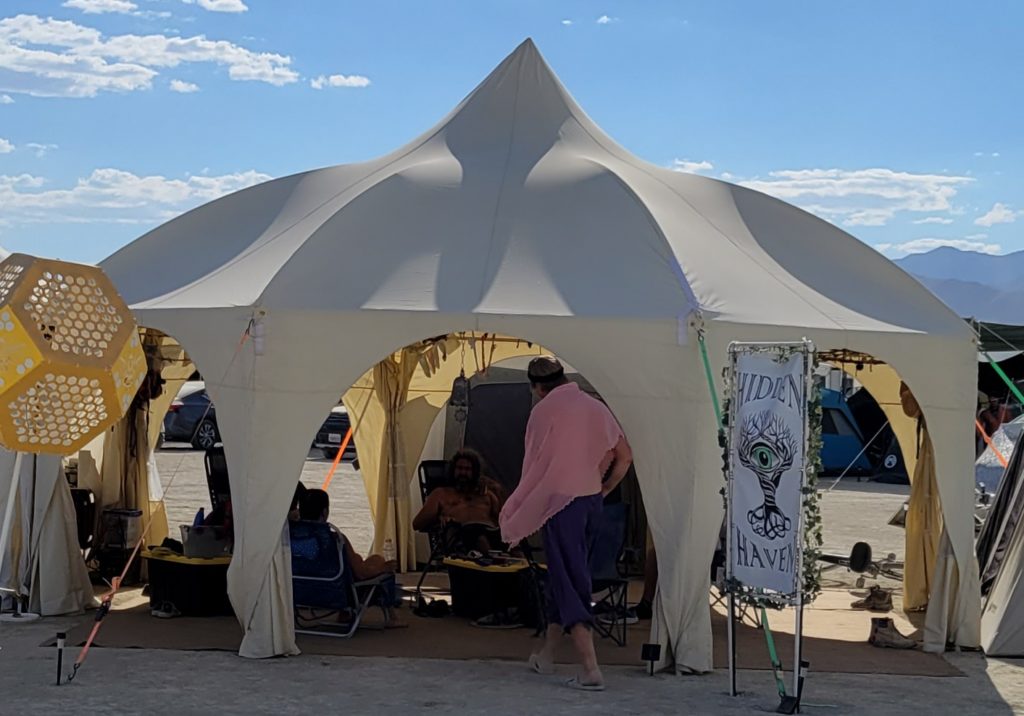 The Flash Cube
its a large 20 x 24 covered space set aside streetside for you to Host an event for everyone from BRC who comes by. It includes bike parking and signage you can use to promote your event. A large 'calendar of events' on the street shows passer bys what is happening in the space all week long. You can also advertise in the BRC 'what where when' booklet.